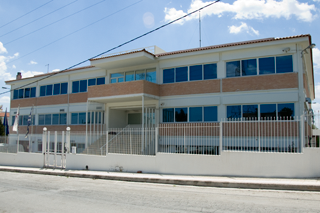 Call Center
210 6606015
Sales
210 6606179
Headquarters
Melitona 5,
Gerakas, 15344
Greece
About us
Greek Informatics was established in 1995.
Our enterprise is well known for its applications, designed for dependability and functionality. These applications are constantly evolving, answering the everlasting growing and changing needs of our customers.
After so many years at this market segment, our brand name became a synonym to success. We specialize in producing innovative medical software solutions, with particular expertise in the laboratory field. Our solutions are distinguished for their futuristic design, top user experience and the highest level of security. With an unwavering focus on the needs of tomorrow, we're blazing a trail for the future of our industry – one that is built by doctors, for doctors and patients.
The strongest asset we have: Human resources. We provide continuous training to our employees and management. Employees are kept up-to-date and educated on the skills and training needed to perform their job. Our top level after-sales support encompasses a wide array of services that cater to consumers. These key factors gave us a huge competitive advantage and made us a national market leader.
Our company has been providing solutions to more than 65% of the national hospitals and laboratories for the past 23 years. Based on real life evaluation we are proud enough to say that our turn-key solutions are built to excel, since we have 100% customer satisfaction.
Our headquarters are located at:
Melitona 5, Gerakas 15344, Greece
Tel: +30 210 6606015