Gi-Blood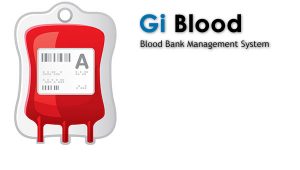 Gi-Blood is designed and built to manage large amounts of workload, in the most efficient way. Complex and demanding procedures are now belong to the past. Despite the fact Book-keeping is one of the most time consuming processes of the daily routine, our blood bank software can easily meet its needs and cope accurately and instantly with the growing volume of work regarding the donated blood.
However, the introduction of an IT solution should maintain the current procedures so the users would immediately feel familiar. Gi-Blood provides an electronic book, using a workflow based on the structure used until now. The difference is data updating becomes automated and users do not have to copy and rewrite data as it was before.
Therefore Gi-Blood is dedicated to current practices, without deviating even by the smallest degree. Traditional books are replaced by digital "books" in the same format. The user has the ability to print new pages daily from each book and record them in a folder. However this is essentially useless, since all searches and queries are very simple and easy on the computer screen.
The services offered by blood donation are also updated with the system. Donors are better served and service becomes quicker. Patients are monitored closely and without effort. Blood transportation is made with far fewer visits to the refrigerators. And when the time comes for drawing conclusions, everyone will be impressed a job that would have taken the blood donation employees several days can be done with only the touch of a button!
Gi-Blood is a mature system, built to excel.
For a detailed description of Gi-Blood please contact as using: contact form